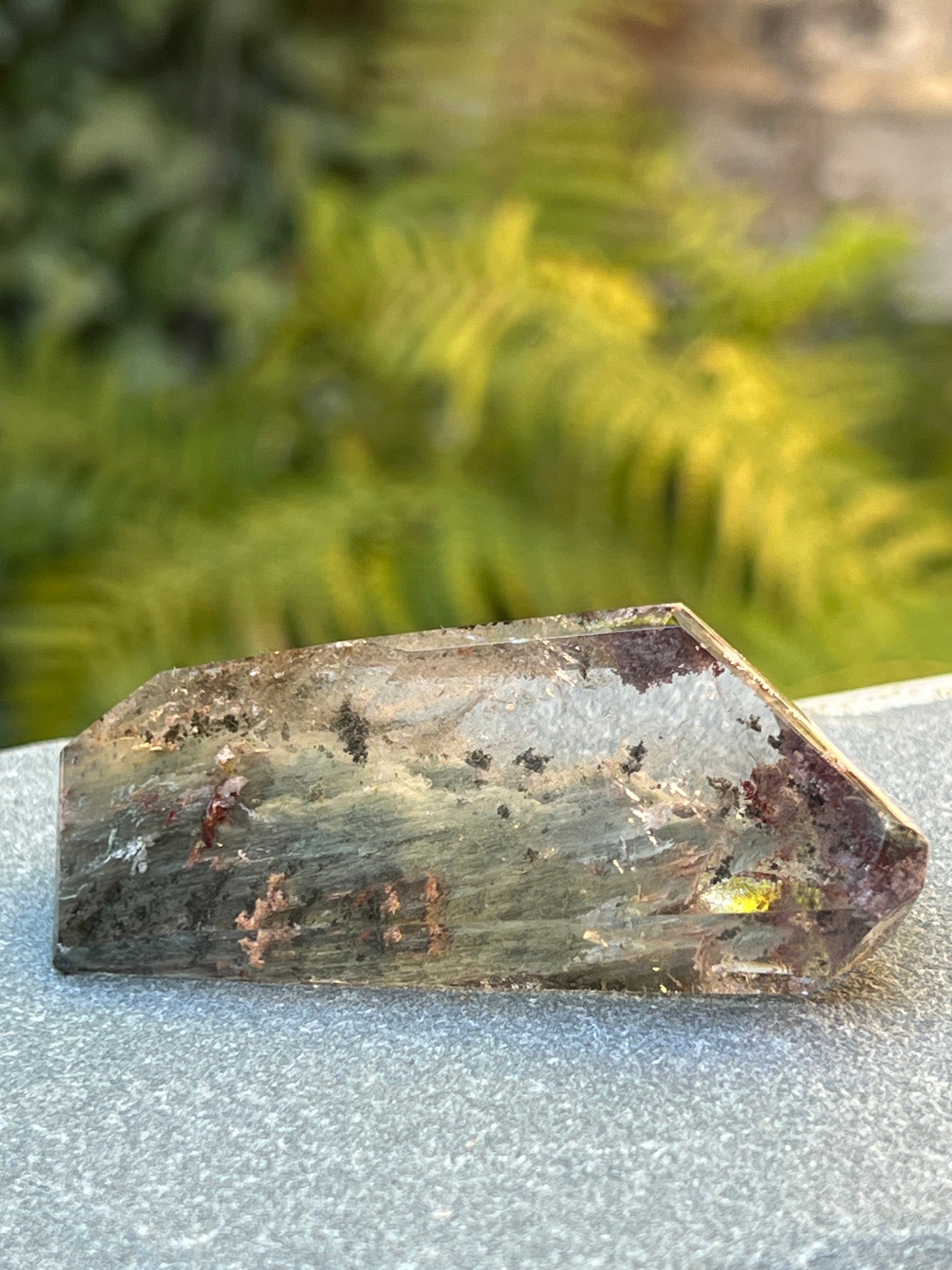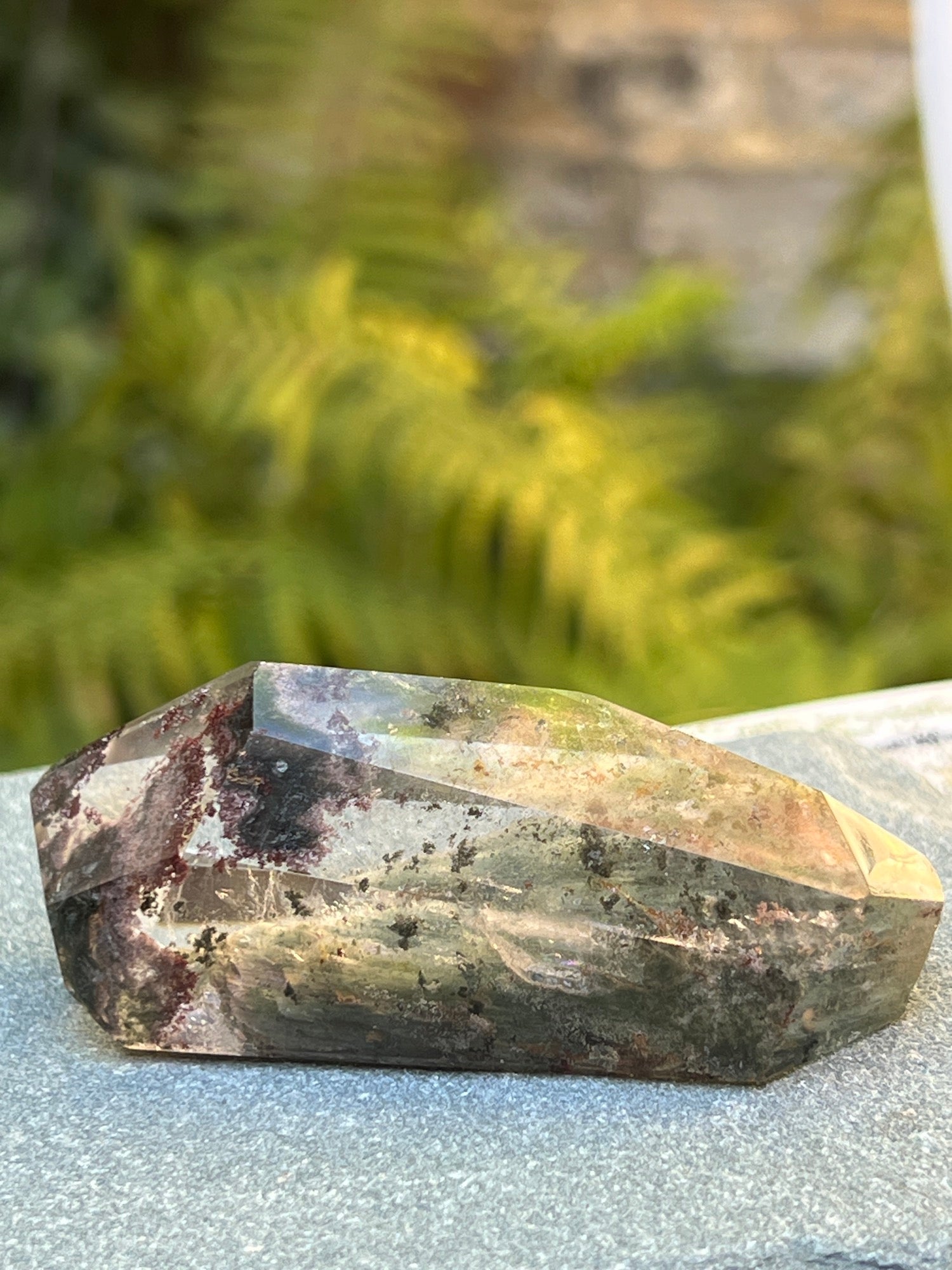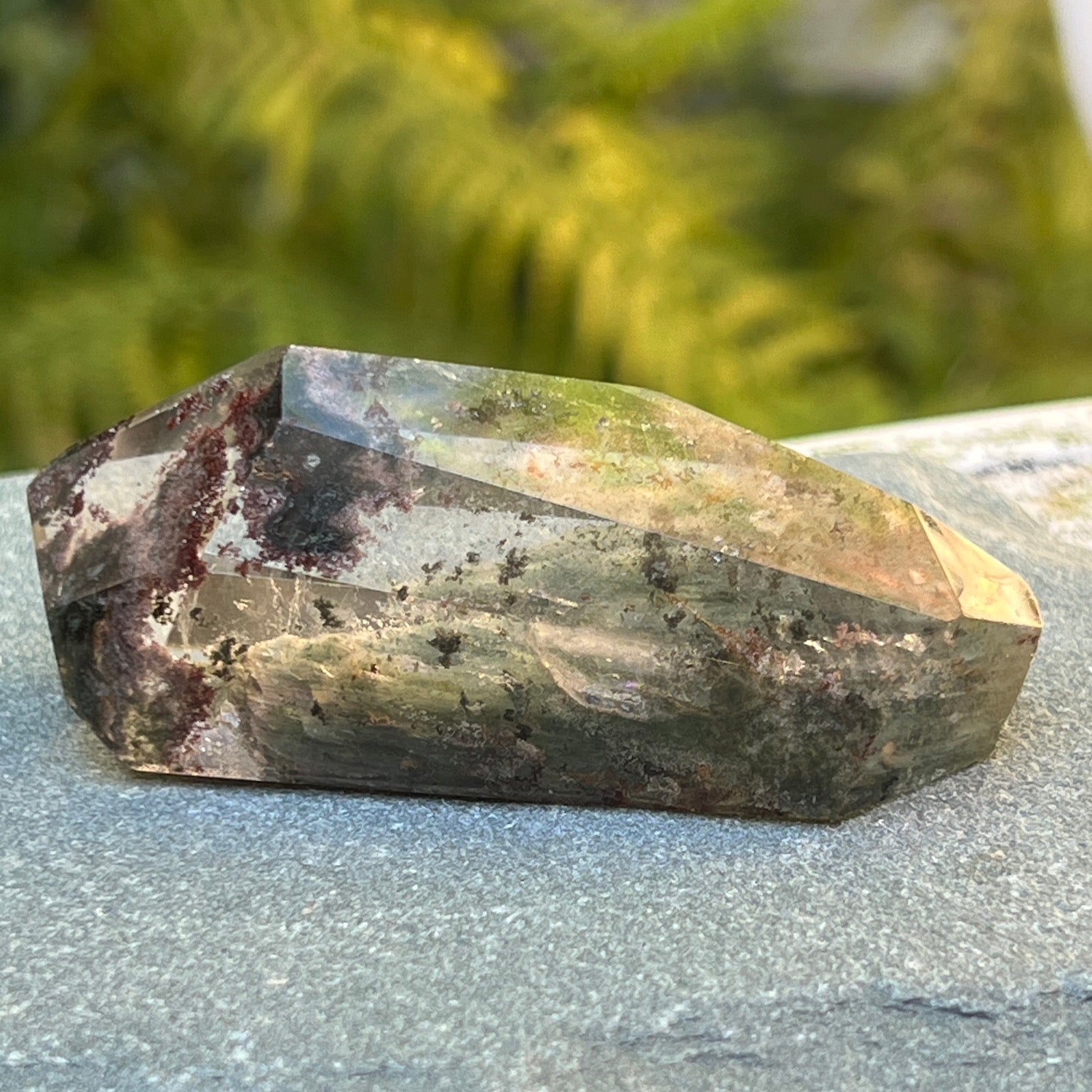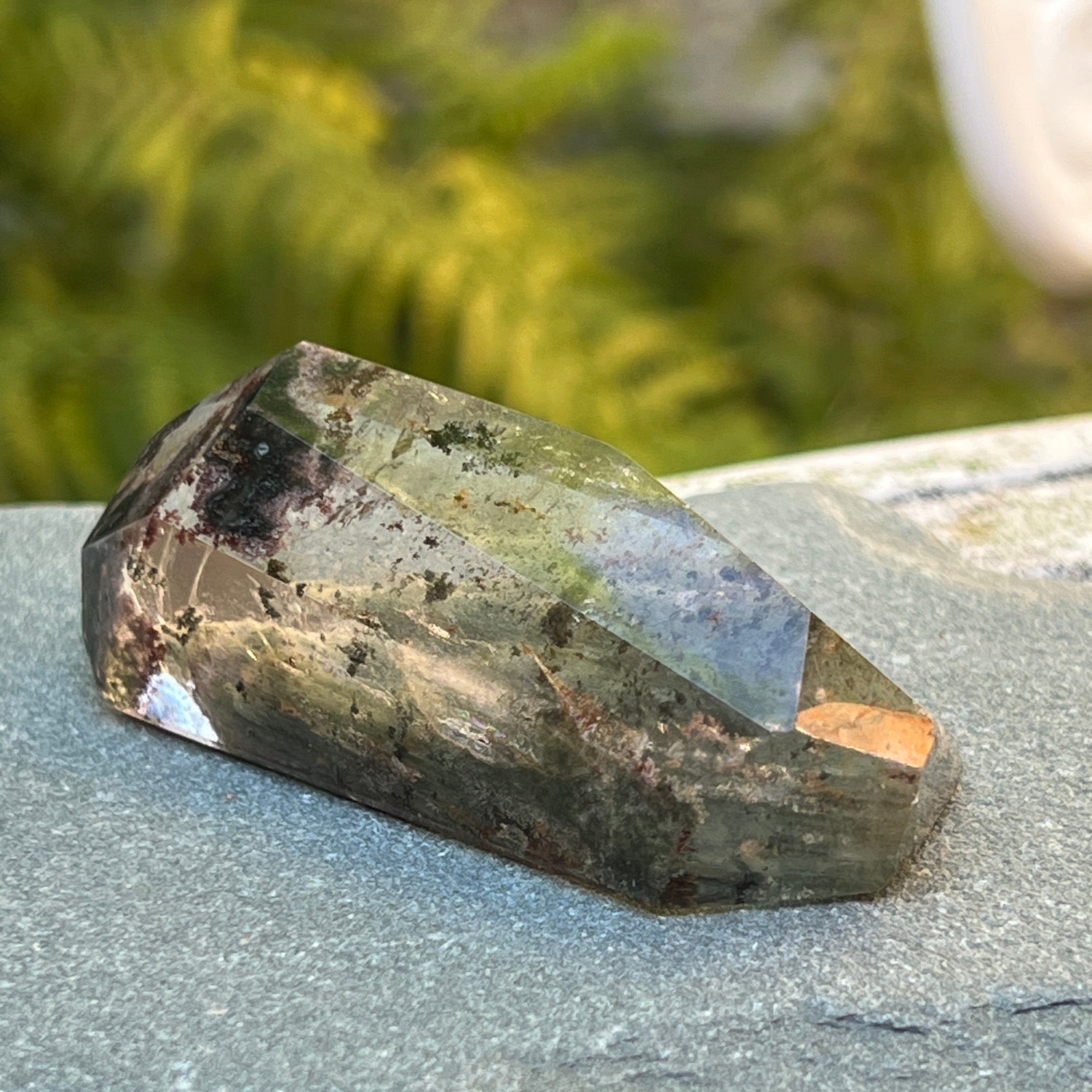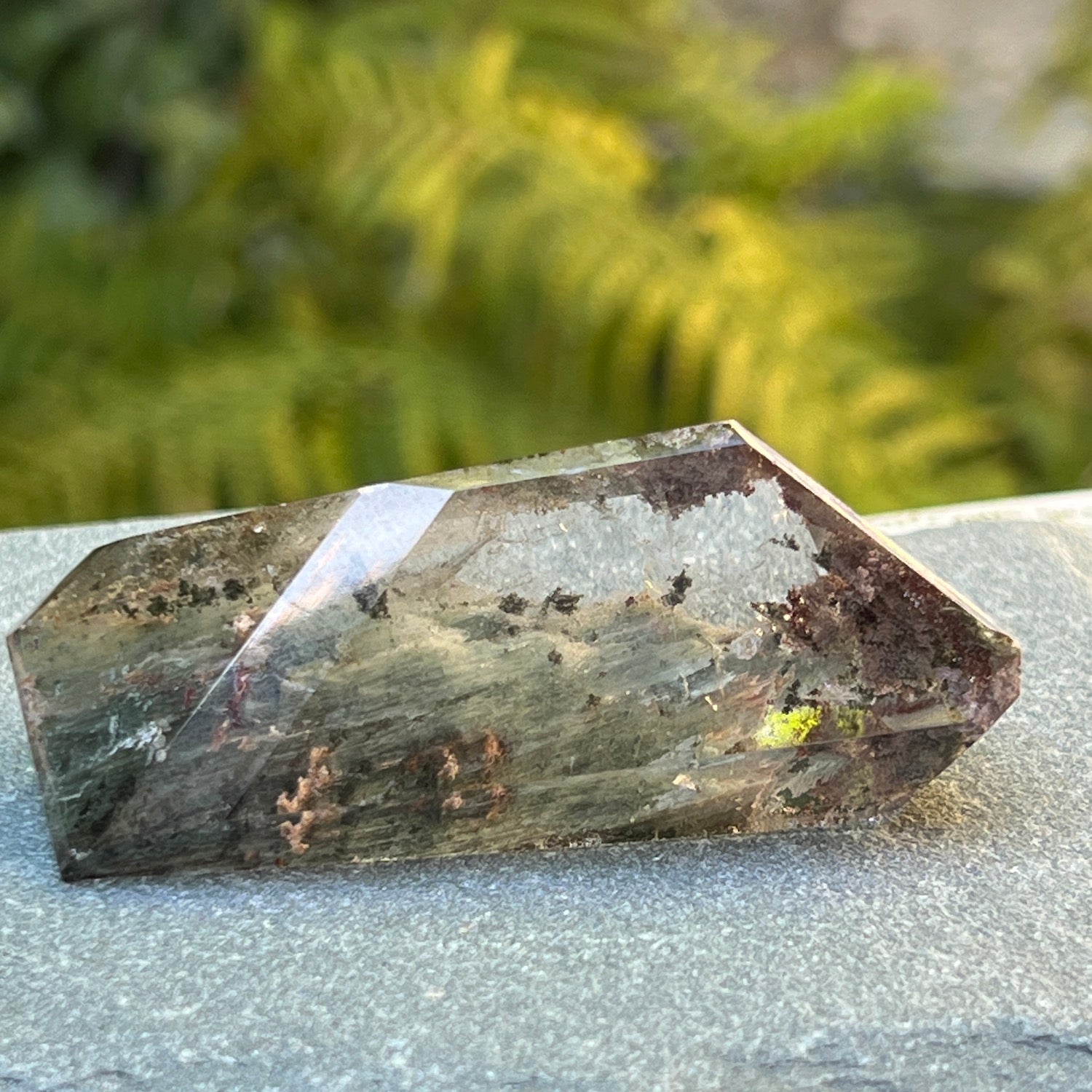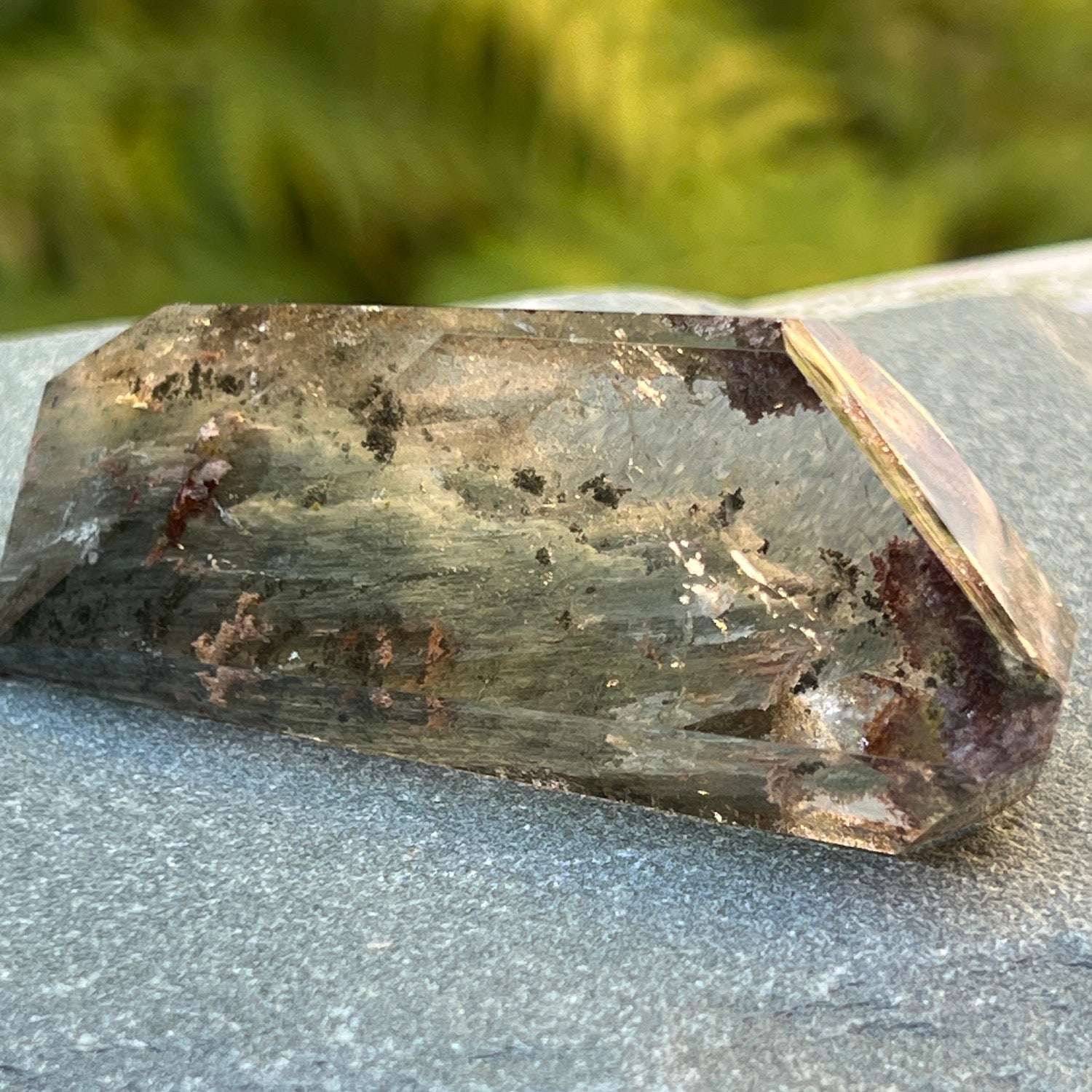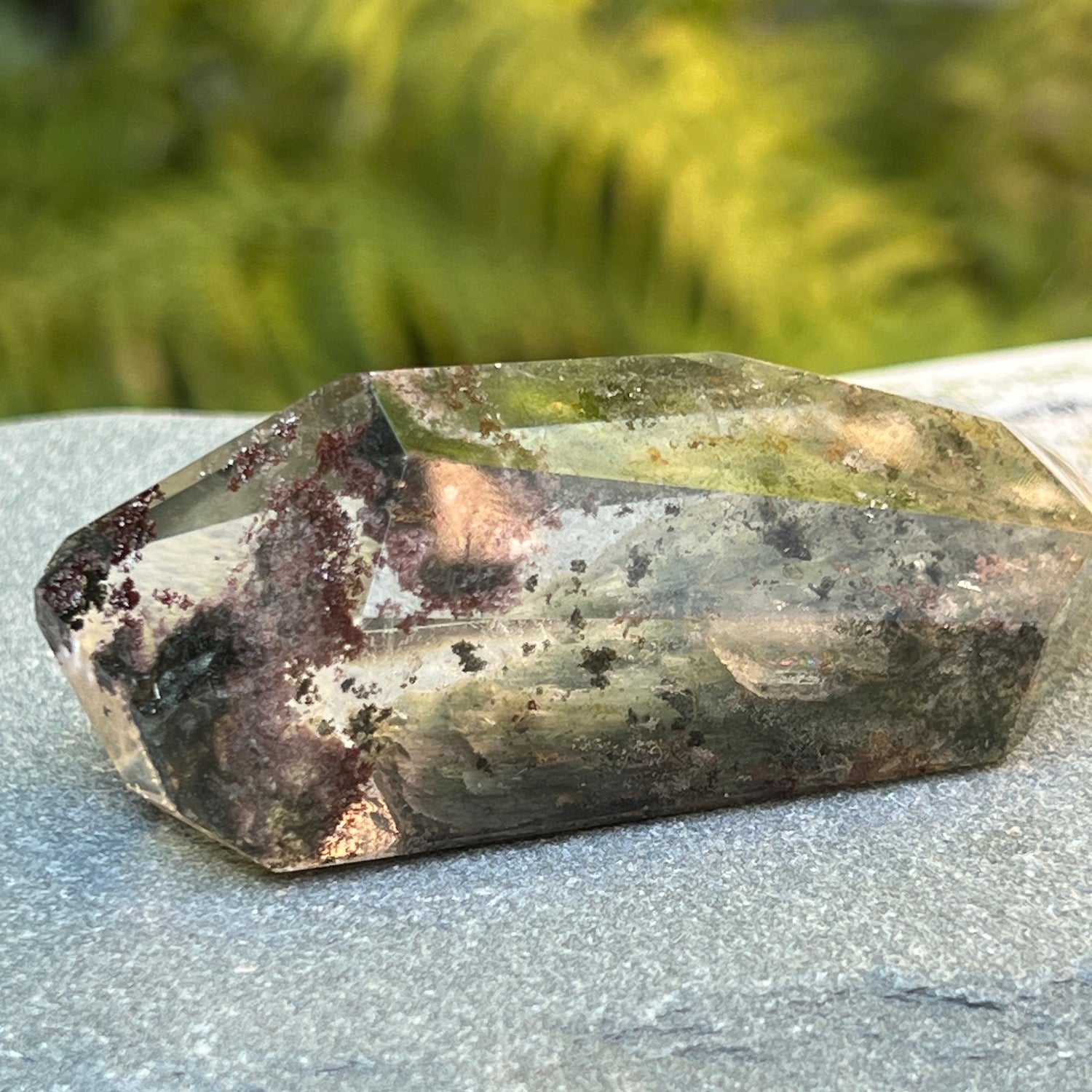 Long Unique Moss agate from Brazil
---
Unique Moss agate 
Measures 6.5cm long X3cm
Moss Agate is a unique and captivating variety of chalcedony, which is a form of quartz mineral. It is characterized by its translucent to semi-translucent appearance, featuring various shades of green, often resembling moss or fern-like inclusions. These inclusions are actually minerals, most commonly hornblende or other manganese and iron-based minerals, which give the stone its distinctive appearance.
Metaphysical and Spiritual Uses: In the realm of metaphysical and alternative healing practices, Moss Agate is often considered a stone of abundance, growth, and stability. It is believed to bring balance and harmony to the emotional and physical aspects of life. Moss Agate is also thought to enhance one's connection with nature and aid in grounding and centering.
Delivery

Retail

UK

Free UK delivery within 3-5 working days

Express UK delivery
Monday to Friday only.

Charge of £8 for any number of items.
Orders placed before 11am on a Friday will be delivered on Monday.
Orders placed over the weekend will be delivered on Tuesday.
Overseas deliveries

Europe

Charge of £10 on any number of items.
Please allow 5 - 7 working days (subject to stock availability).

Rest of the World

Charge £12
Please allow 7 - 10 working days (subject to stock availability).

UPS Delivery

Charge £20 - £300-499 order value 

Charge £30 - £500 + order value

Wholesale

All our Parcels are sent special delivery or Courier. We use UPS mainly. A signature is required.

UK shipping is £8 for any number of items. Delivery time is between 3 and 5 days.
Europe is £10



All wholesale orders will be submitted for us to review and then invoice. 
Returns

Making a return couldn't be easier!

We promise to refund any items that you are not completely happy with when you return it to us in good condition within 14 days of receipt. Refunds will be credited to your original method of payment.

Please send it with registered post as we are not responsible for any loss.

Address for returns:

Mirabelle Jewellery Ltd
The Coach House
Adjacent to 52 Burghley Road
London
NW5 1UN
Choose options